Here at The Howard School, we strive to prepare our students for whatever future they wish to pursue. We are committed to providing high quality careers education, information, advice, guidance and work-related learning, for all our students regardless of their culture and ethnicity, background and ability.
Meet the Careers Team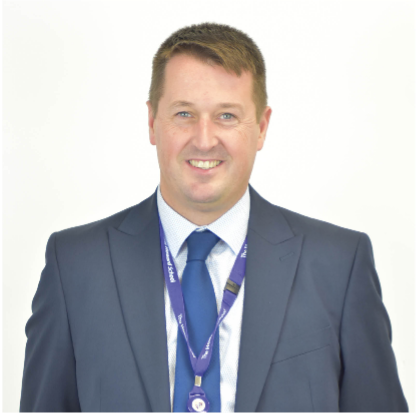 Mr Edwards
Careers Lead & Associate Deputy Head Teacher
During our last Ofsted visit, inspectors were very complimentary of our careers programme stating 'The school provided a full programme of careers advice, including apprenticeships. Pupils are well prepared for their next steps in education, employment or training.
Email: edwardss@thehowardschool.co.uk
Phone: 01634 388765 Ext 3014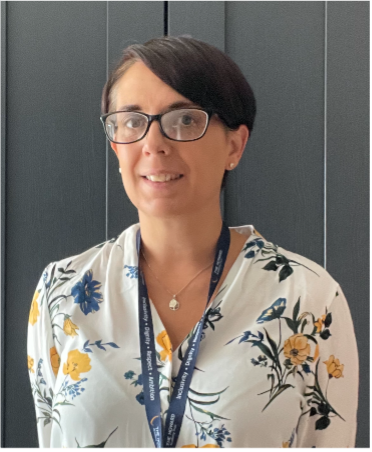 Mrs Mason
Careers Co-ordinator & Advisor
My key responsibility is to provide an engaging and meaningful careers programme for all students. I aim to offer good quality, impartial careers advice ensuring that all students have the best possible foundation to base their future choices and pathways on.
Email: masonk@thehowardschool.co.uk
Phone: 01634 388765 Ext 3035
---
Further Information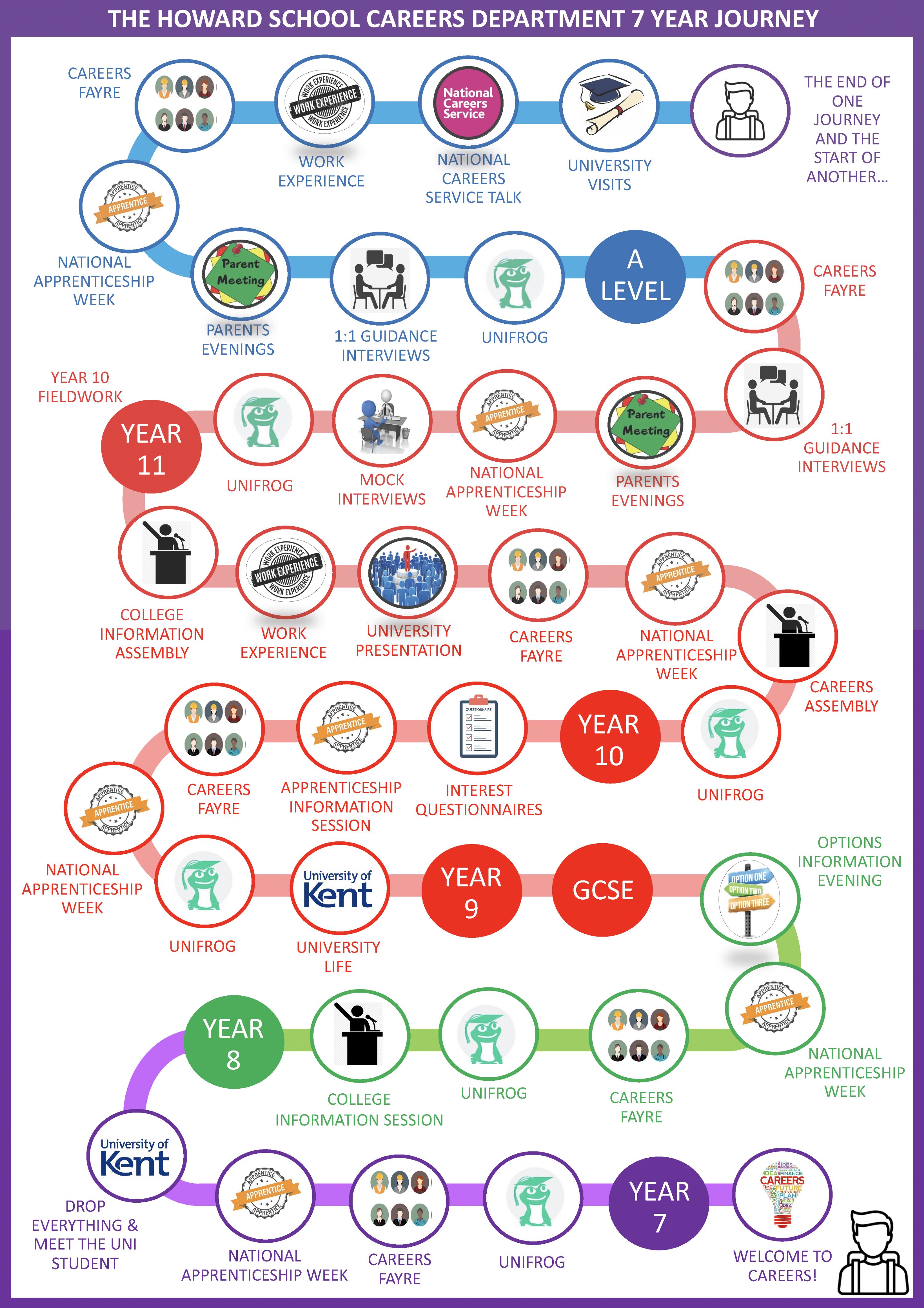 Destination Data
When students leave The Howard School, either in Year 11 or Year 13, it is important to us that we ensure they have secured a place for their future.
Below shows our Year 11 cohorts intended destinations: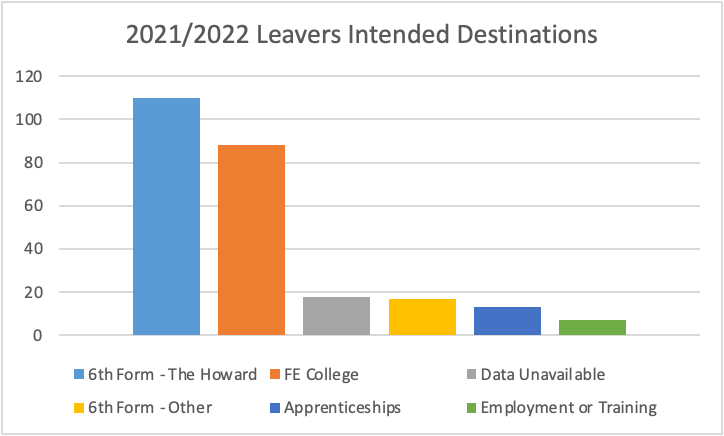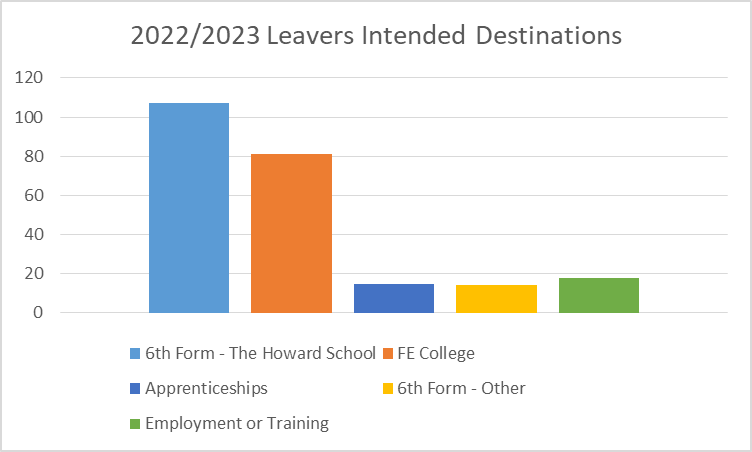 Below shows our Year 13 cohorts intended destinations:
2021/2022 data unavailable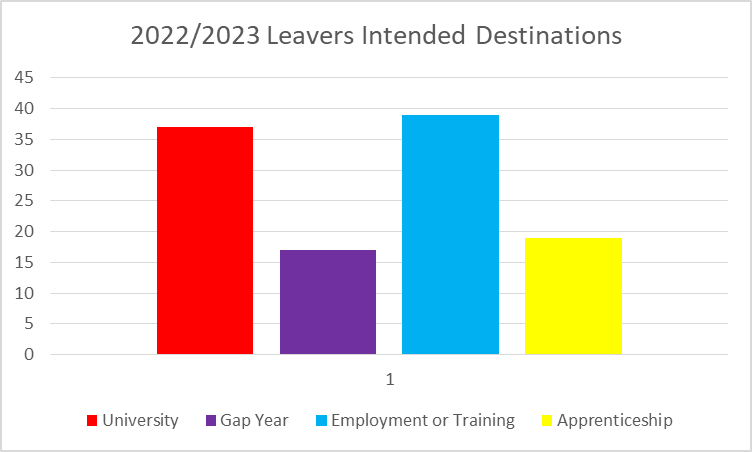 Gatsby Benchmarks
The Howard School is committed to meeting and exceeding the 8 Gatsby Benchmarks.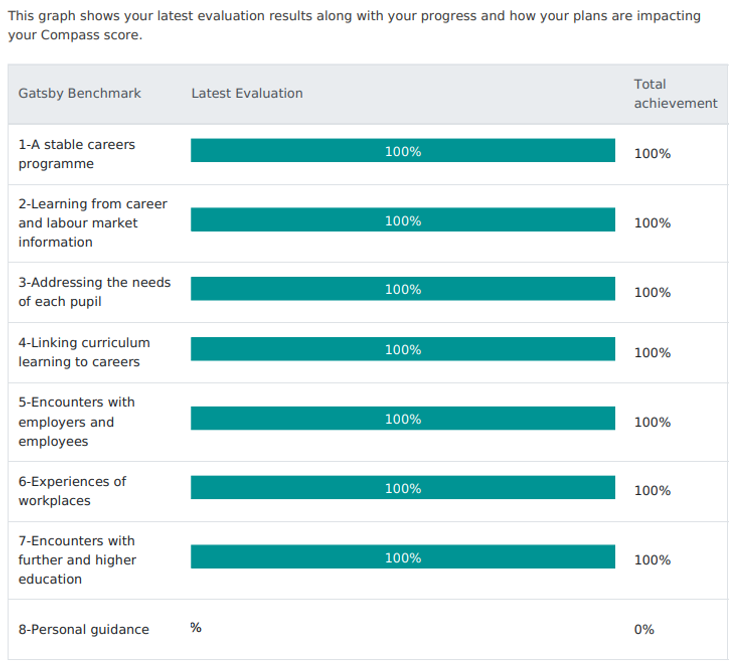 8* - Our Careers Advisor is currently working towards the L6 diploma in Careers and Guidance and will then be qualified to give careers guidance.
More information can be found in the links below. The next annual review of the careers provision and policy will take place in June 2024.