Pastoral Support
The wellbeing of our students is very important to us, and we have a number of staff members on hand to ensure that we can always offer support to any student that requires it. Each Year Group has a designated Head and Deputy Head of Year who oversee the year group and cater to any needs that may arise. In addition, the school also has a small pastoral team who reside in a pastoral office and can deal with student needs during the day, as well as maintaining strong interactions with parents. Our Pastoral Support Team is a hub of the school for students to go if they feel in distress or have any other concerns.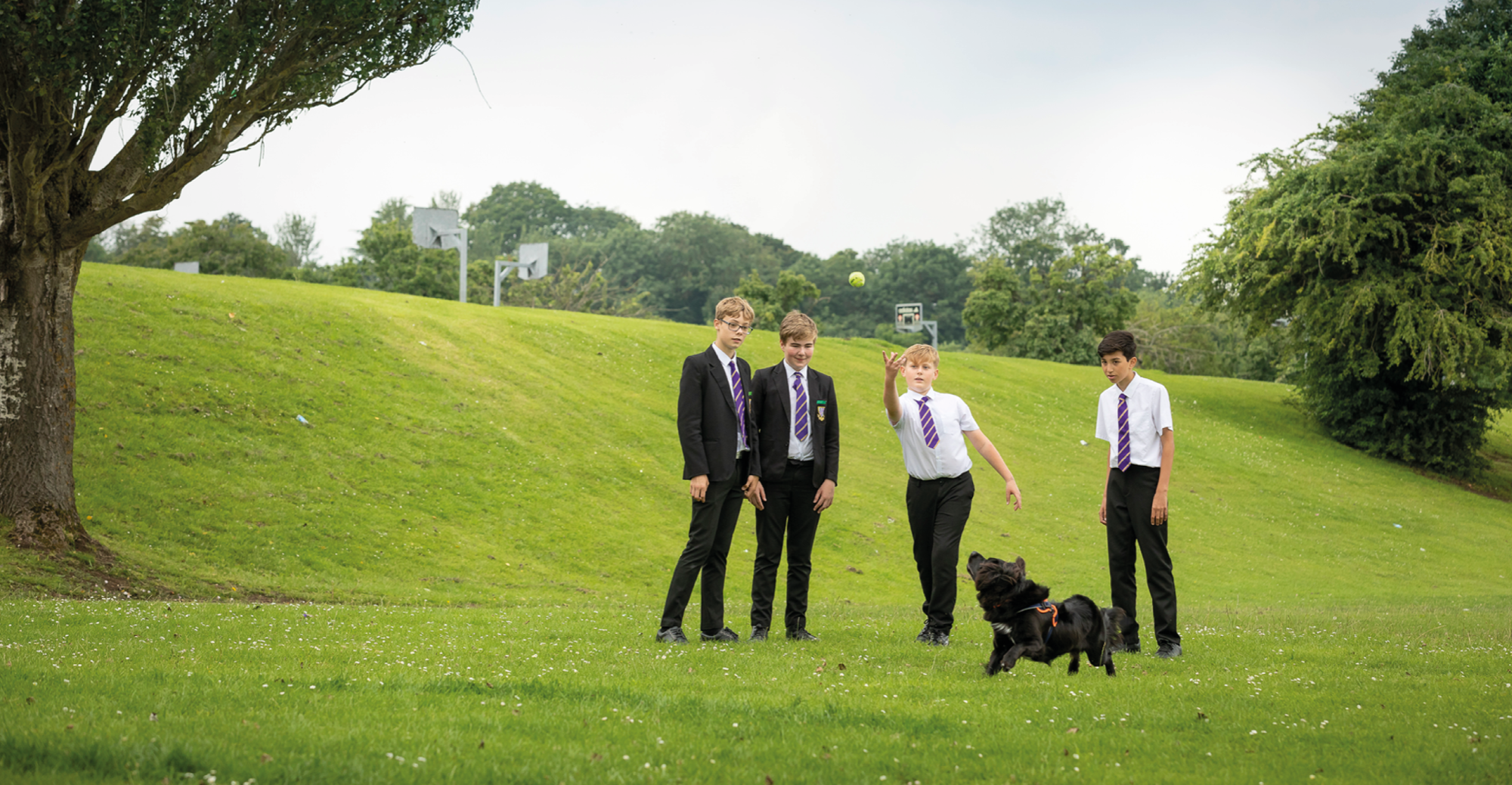 The Howard School is also lucky to have a therapy dog, named Tāne, as part of the department. Tāne makes regular visits around the school site, and offers emotional support for our students. Students benefit both educationally and emotionally through contact and interactions with him. A school dog can increase students' understanding of responsibility, as well as help to develop empathy and nurturing skills.

We also have two nurturing bases, Base 1 and Base 2, which provide the inclusions team with opportunities to work one-on-one or in small groups with our most vulnerable students. We also have an Inclusions Manager, a full time member of staff that provides one-to-one mentoring for students and checks on them in lessons.
SEND
The Howard School's SenCo is Mrs F McLean, who can be contacted via the details below. All the information needed about our SEND support can be found here:
Mrs F McLean, Trust Inclusion Lead(Secondary)/SenCo
Phone: 01634 388765
Email: mcleanf@thehowardschool.co.uk