Our Vision Statement
At The Howard School, we aspire for all our students to gain the academic results and personal skills to make a positive contribution to society, both now and in the future.
Ethos and Values
The Howard School strives to:
Foster compassion and respect for all cultures represented in the school.
Foster productive partnerships with parents, carers and the wider community.
Ensure that students are aware of their rights and responsibilities, and have respect for the rights of others.
Provide a challenging, interesting and well-balanced curriculum catering for the range of abilities and needs of our students.
Continue to raise our standards of academic success.
Provide a safe, happy and caring working environment in which each student is valued.
Have consistently high expectations relevant to the abilities of each student; to match these with high quality resources and learning strategies.
Develop in each student a sense of moral values in order to help prepare them for future responsibilities and opportunities.
Develop in students an understanding of themselves and enable them to become responsible citizens with a social, cultural, economic and political awareness
Rights Respecting School
The Howard School is proud to have achieved the Rights Respecting Schools Award at Gold Level, the only secondary school in Kent and Medway to gain this prestigious award, and one of only a handful of schools in Britain that have been reaccredited at this highest level. Gold: Rights Respecting is the highest level of the Award and is granted to schools that have fully embedded the principles of the Convention into their ethos and curriculum. We are proud to have maintained Gold standard and the implications of this for the wider community as we educate the next generation about rights and their importance.
The United Nations Convention on the Rights of the Child (CRC) is based on an analysis of what children need in order to thrive. These needs can be grouped into four categories:
to survive as a fit and healthy person
to be protected from harm and abuse
to develop physically, mentally and socially
to participate as an active citizen
UNICEF UK believes that the principles and values of the CRC should be embedded in the ethos and curriculum of every school. It is not a one off lesson but integrated into the heart of the school, in our policies, procedures and practises. This is the purpose of the Rights Respecting School Award.
UNICEF UK's Rights Respecting School Award (RRSA) provides a framework to help schools to use CRC as the basis for their ethos. In a rights respecting school, children learn about their rights and the responsibilities that are implied. By promoting the values of respect, dignity and non-discrimination, children's self-esteem and wellbeing is boosted and they are less likely to suffer from stress. A child who understands their rights understands how they and others should be treated and their sense of self-worth is strengthened.
The Rights Respecting Schools Award gives children a powerful language to use to express themselves and to challenge the way they are treated. They are also able to challenge injustices for other children. Students are empowered to access information that enables them to make informed decisions about their learning, health and wellbeing. This builds their confidence to make informed decisions.
In addition, students have a moral framework, based on equality and respect for all that lasts a lifetime, as they grow into engaged, responsible members of society. Rights and principles of the Convention are used to put moral situations into perspective and consider rights-respecting solutions – this all has a huge impact on relationships and well-being.
---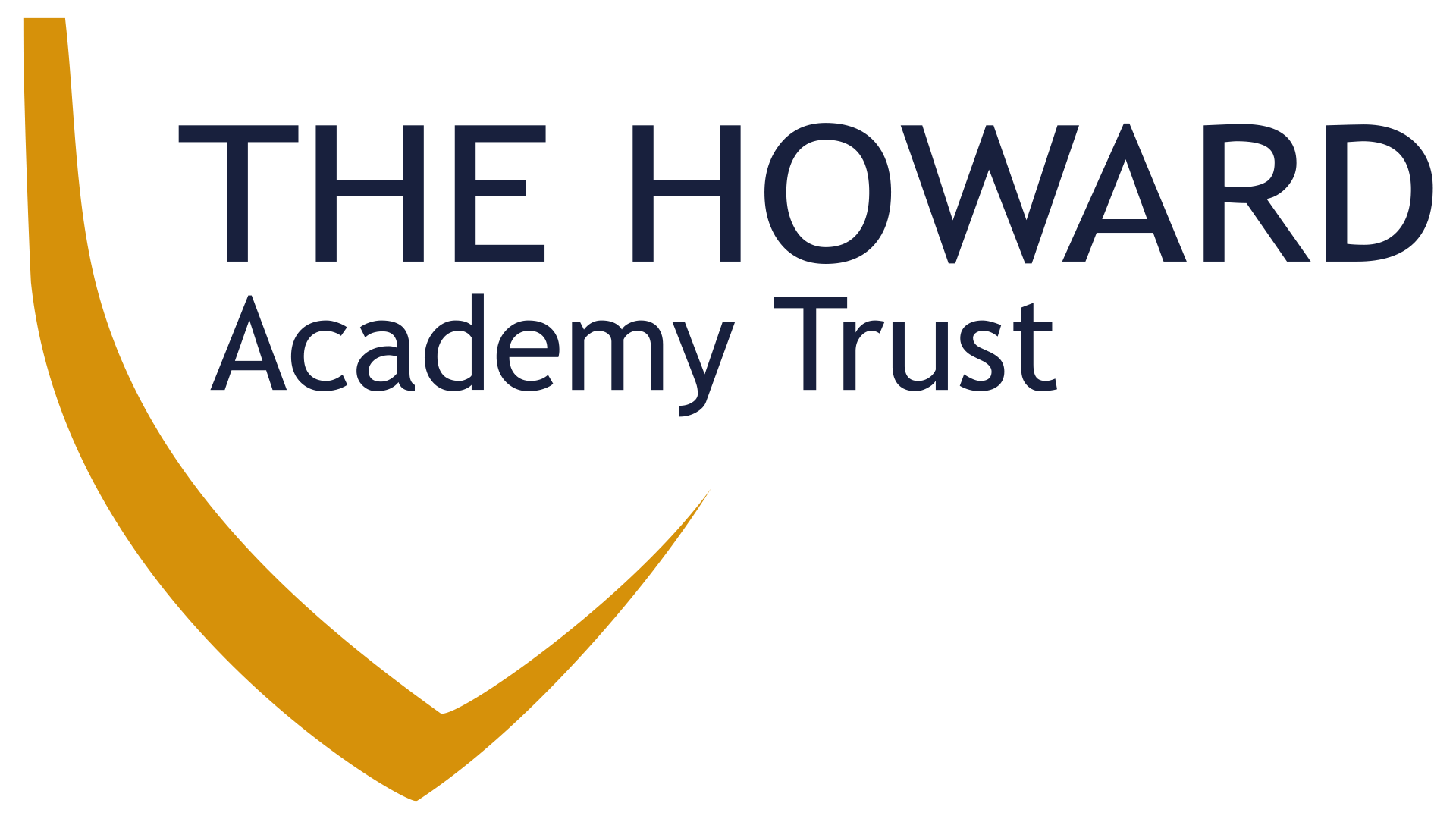 Working together to build a community of successful learners
Core Values: Inclusivity, dignity, respect & ambition
Learning and growth are at the heart of The Howard Academy Trust ethos. We strongly advocate that all members of our community have the opportunity to become the very best that they can be. We recognise and value the unique talents and expertise within our community and aim to create a culture of dignity, inclusivity, respect and ambition, where all can thrive.
This is achieved through:
| | | |
| --- | --- | --- |
| | | Excellent teaching and learning that celebrates diversity whilst promoting inclusivity; |
| | | Regular opportunities for collaborative high quality CPD to ensure best practice across academies; |
| | | A proactive network for joint working across academies, for staff at various career stages; |
| | | The highest standards of behaviour and conduct achieved through clear expectations and positive relationships; |
| | | The unique character of each academy is valued and contributes to the THAT whole Trust ethos; |
| | | Shared whole trust values of dignity, respect and ambition. |
| | | High aspirations for all involved with the Trust; |
| | | Each academy is a hub for its local community and families; |
| | | Facing outwards and working in collaboration with other organisations and stakeholders; |
| | | A centralised team that allows academy leaders to focus on their core purpose of education. |
Promoting Fundamental British Values
The Howard Academy Trust are committed to Fundamental British Values
The Trust actively promotes British Values in our schools. We aim to ensure our young people are prepared for life in modern Britain. Pupils are encouraged to regard people of all cultures, faiths and races with respect and tolerance. They will be taught to understand that, whilst people may sometimes hold conflicting views about what is 'right' and what is 'wrong', all those who live in our country are subject to its laws.
The key values are:
Democracy
Rule of law
Individual liberty
Mutual respect
Tolerance of those in our society of different faiths and beliefs