The purpose of the Photography curriculum at The Howard School is:
to support our students to interpret and create images.
to build the creativity of our students, developing their interpretative and technical skills, and enhancing their understanding of the power of photography to help them communicate their views of the world.
to incorporate the following: historical, contemporary, social, cultural and issues-based contexts, techniques and aesthetics to inspire our students and for these to evolve in response to the needs of the students' projects.
to allow our students to confidently develop ideas, themes, subjects and understand how feelings can inspire creative responses.
to enable our students will understand how visual language can communicate personal ideas, meanings, and responses.
to support our students to critically reflect upon their creative journey encouraging them to have independent views and opinions, over time.
Staff
| | |
| --- | --- |
| Miss Mitchell | Teacher of Art/Photography & Design Technology |
| Ms Pasierkiewicz | Teacher of Art/Photography |
| Mr Pasierkiewicz | Teacher of Art/Photography |
| Miss Swanston | Teacher of Art/Photography |
Learning Journey
Courses offered in KS4 & KS5
GCSE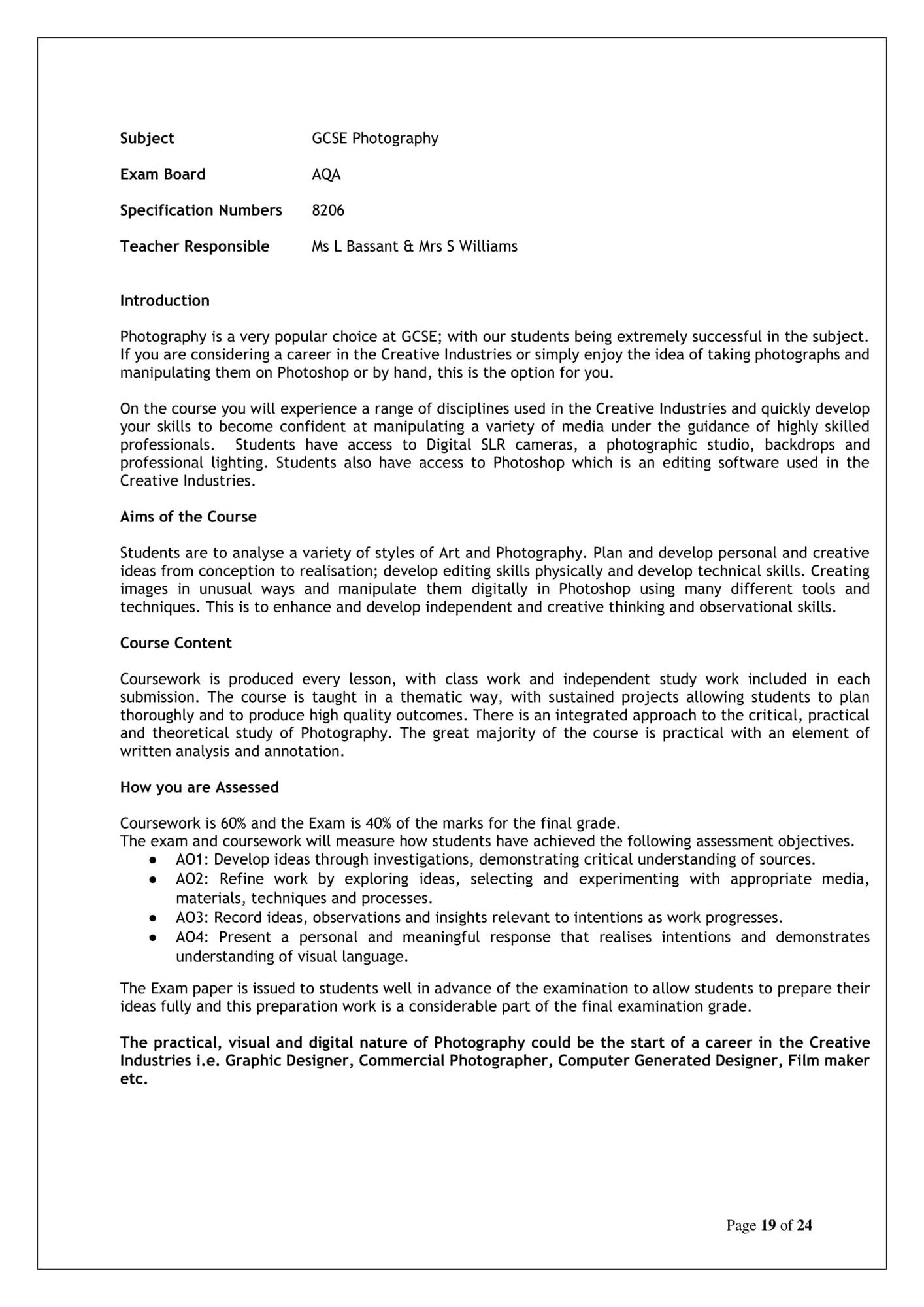 A-Level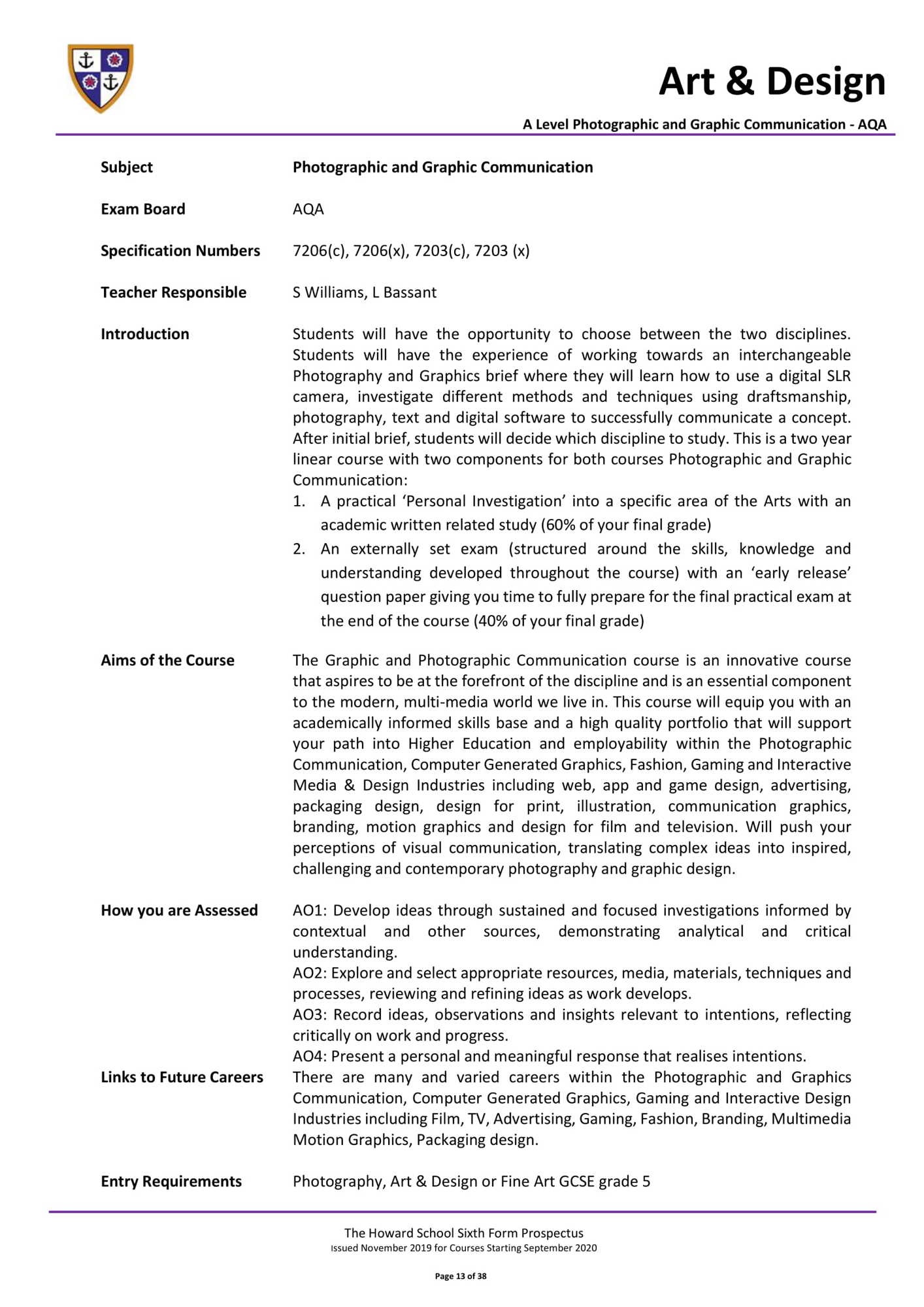 Reading Curriculum