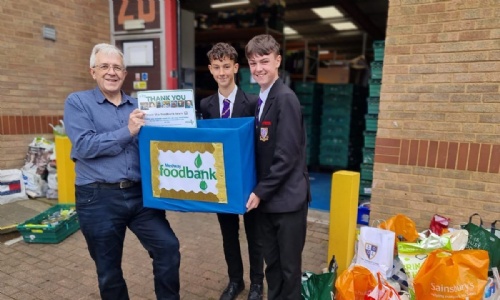 Today is World Food Day and to mark this occasion, over the past few weeks we have asked our school community to donate food items that were to be taken to our friends at Medway Foodbank. Yesterday, two of our students were selected to help hand over more than fifteen bags of food and one big box!
On behalf of Medway Foodbank, we would like to say thank you for all of the kind donations that we received.
We look forward to raising money for Medway Foodbank next term when it's Hawking House's turn to get donations and sponsors!