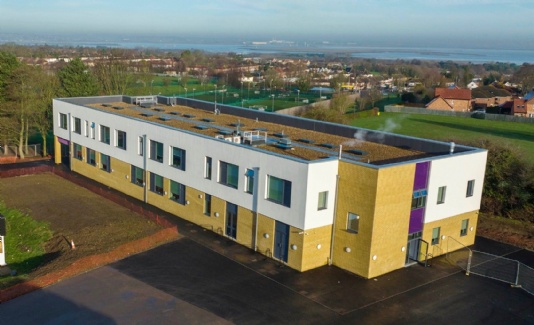 The Howard School have been selected by the government to benefit from their ten-year School Rebuilding Programme. This project sees around 500 schools and sixth forms being selected for rebuilds and renovation projects, including the replacement of old facilities with modern education environments.
Owen McColgan, Chief Executive of The Howard Academy Trust, said "The announcement made on Friday is fantastic news for everyone in The Howard School Community. The Howard School continues to produce excellent results for the pupils attending the school. Enhancements/rebuilding the existing learning environment are long overdue, and will ensure that our pupils can learn in school facilities that enhance their learning."
Jaz Johal, Head of School at The Howard School, said "This is fantastic news for all members of the school community, and long overdue. We are a very good school already, with an excellent record of academic success, and this brings an even brighter future for our students and the local community."
The Howard School's selection as part of this programme follows the recent opening of their new state-of-the-art Science and Technology block, which opened in November 2021, and has had an extremely positive impact on student's education in these subjects.
Further information about the government's School Rebuilding Programme can be found here: https://www.gov.uk/government/news/thousands-of-children-to-benefit-from-schools-fit-for-the-future